A Mission for Vaccine Equity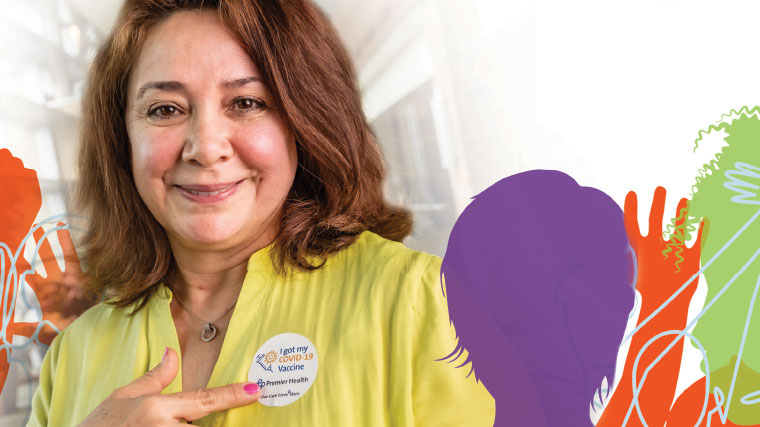 Through multi-layered community collaborations, Premier Health heightened awareness of the COVID-19 vaccine's safety and effectiveness in underserved communities.
COVID-19 vaccination clinics run by Miami Valley Hospital were set up in minority neighborhoods, and community leaders provided invaluable support by spreading the word and alleviating fears and misconceptions about the vaccine.
"The groups at greatest risk were being vaccinated at the lowest rate," said Roberto Colón, MD, chief medical officer for Miami Valley Hospital.
A collaboration was initiated between Premier Health; Gem City Medical Dental Pharmaceutical (MDP) Society, an association of local Black health care professionals; and the Dayton Metro Library's Northwest Branch, which became the site for several vaccine clinics. Premier Health reserved appointments for Gem City MDP patients at those clinics before opening them up to the general public, significantly increasing minority participation. The two organizations also produced a powerful public service announcement that featured 12 local health care professionals to increase confidence among communities of color.
"When you look back through the history of racism in medicine, you understand where the hesitancy comes from," said Andre Harris, MD, chief medical officer for Atrium Medical Center and president of Gem City MDP Society. "We wanted people to know that this vaccine was developed with the participation of Black and Brown people."
"We had to be very deliberate in how we asked people to get vaccinated," said Eloise Broner, chief of shared services for Premier Health. "It made all the difference if they could see that their provider or a provider of color was giving them facts about the vaccine."
Premier Health partnered with area civic and religious organizations to help spread the word about on-site vaccination events at community anchors such as the Salvation Army Dayton Kroc Center and Phillips Temple Church in Trotwood. Longtime partnerships with the local Hispanic and Asian American communities also helped strengthen vaccination efforts.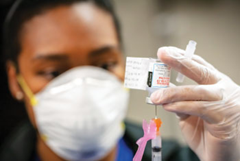 "Premier Health is very supportive, and they know what they are doing when it comes to making the vaccines readily available to minority populations," said Marvin Mamitag, vice chair, Asian American Council of Dayton, and president of the Philippine-American Society of Greater Dayton. The organizations collaborated with various community leaders to encourage the public to get vaccinated.
Robert Salinas, founder of Salinas Industries and a longtime member of the Dayton Hispanic Chamber, helped promote a vaccine clinic at the Kroc Center in the heart of Dayton's Hispanic community. "Premier has been fundamental in offering health care services to the community, and we are so grateful," he said. "Those years of partnerships have proven very valuable in this situation."
Dr. Colón said that such connections are priceless. "Vaccine equity is a mission that Premier Health takes very seriously," he said. "We need to be leaders of change for our community."