Working Together for Community Health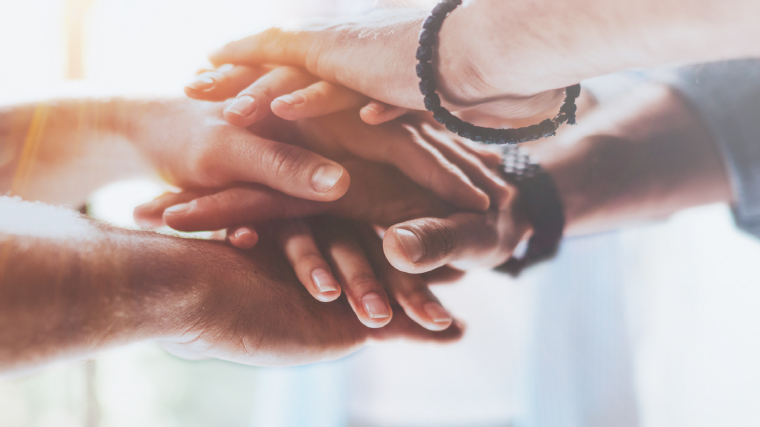 Upper Valley Medical Center (UVMC) has a long-standing relationship with TCN Behavioral Health. The hospital's Community Benefit Fund helps the non-profit organization provide vital behavioral health and prevention services, ranging from rapid response to an overdose or mental health issue to follow-up services.
In January 2021, TCN acquired established substance use services provider Miami County Recovery Council to provide access to more services and increased levels of care in Miami County. TCN has been operating since 1990 and now has locations in Champaign, Greene, Logan, Miami, and Montgomery counties.
The funding, reviewed annually, covers a behavioral health collaboration that includes a Community Care Liaison, Quick Response Team (QRT), and services at the Hope House in Troy. The Hope House offers withdrawal management in one section and short-term recovery housing for women in the other section, said Tom Otto, associate CEO, TCN Behavioral Health.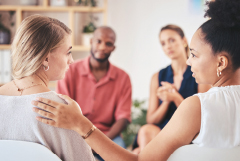 "The QRT allows people to be seen without having a (treatment) case anywhere. It also allows flexibility to work with law enforcement, meeting them at the individual's home if they have an issue with an overdose," Otto said. "The connection also can be at the emergency department, the fire department; we are going to give them the help they need. If they are not ready, we offer them education and information about how we can help them in the future."
The liaison is a member of the QRT who provides initial response wherever needed and works with team members on subsequent follow-up, as needed. The collaboration benefits those coming to UVMC's Emergency Department with chemical dependency and mental health issues, which have continued to grow over the years, said Louanne O'Neal, nurse manager, UVMC Behavioral Health Inpatient Unit. "TCN has a very experienced staff that can provide services to our population," she said.
When patients are identified who may be at risk of readmission to the emergency department or to the behavioral health service, or are having difficulty connecting to outpatient resources, they can be referred to the liaison, with the patient's consent, said Deborah DuRoss, manager of behavioral health admissions at UVMC. A referral is sent to the liaison to assist with resource connections they may need. "More than 30 people per month are referred," DuRoss said. "It is a great resource."
"TCN Behavioral Health provides a much-needed service to Miami and surrounding counties. The long-term relationship that Upper Valley Medical Center has with TCN allows individuals to receive lifesaving services," said Kevin Harlan, interim UVMC president and president of Atrium Medical Center. "This is a great example of community health services working together to better lives."