Navigating a Difficult Diagnosis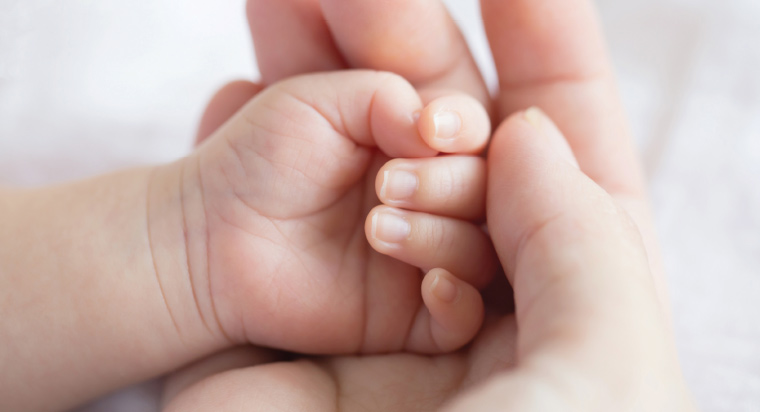 Sharon Orozco, MS, RNC-OB, IBCLC, keeps in her office an album of baby photos given to her by some of the families she has helped at the Fetal to Newborn Care Center, a joint program provided by Miami Valley Hospital and Dayton Children's Hospital. As the nurse navigator for the center, she connects parents with the services they need before their child is born, advocates for the birth plan, sits with families in their medical appointments to translate medical terminology, and offers support during the grieving process in the event of a loss or major congenital abnormality.
"The families I support have no idea what they are facing when presented with a significant fetal diagnosis," Orozco said. "It's frightening and confusing. They are in shock. They have questions. I try to be as positive as possible while developing a plan to help their baby.
The Fetal to Newborn Care Center provides highly customized support for parents who have received a serious fetal diagnosis. The collaborative program assembles a team of doctors and services unique to the diagnosis and each family's wishes.
The center was born out of a mutual desire between Premier Health and Dayton Children's Hospital to provide a seamless transition of care.
"We wanted to make sure they are in the right place with the right services, close to home, and close to their support. It not only reduces stress, but also improves clinical outcomes," said Melissa Merritt, MSN, RN, NE-BC, associate chief nursing officer for Miami Valley Hospital.
"Anytime your child is diagnosed with something, it's life-altering and you need support along the way. Sharon builds the bridge between the specialists and builds that comfort zone for each family," said Jayne Gmeiner, MS, RN, NEA-BC, vice president for patient care services and chief nursing officer for Dayton Children's. "We felt families deserve the opportunity to get specialized care, right at home."
While dealing with diagnoses ranging from club feet to congenital infections and ventricular septal defect, Orozco works with a variety of specialists at both Premier Health and Dayton Children's: maternal fetal medicine, pediatric surgery, neurosurgery, neonatologists, orthopedics, cardiology, and more.
"These families see lots of specialists, so I go with my families to the meetings to hear exactly what is said and make sure they understand. I ask questions they may not think to ask. I help them navigate the rest of their pregnancy," Orozco said.
"Everyone wants to feel safe and cared for. We have very experienced providers and staff. I feel that I can work with these families and we can handle any problem. That's our mission."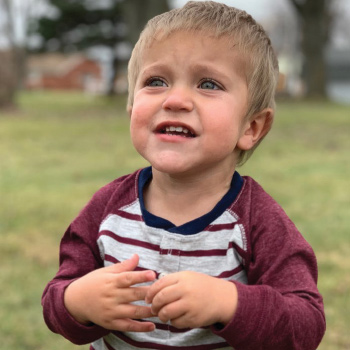 In 2017, Westin Hirn was diagnosed with a diaphragmatic hernia at his mother's 20-week ultrasound. Three days after his birth, he was transferred from Miami Valley Hospital to Dayton Children's for surgery to repair the hernia. Beth and Bryan, Westin's parents, were grateful for the seamless coordination of their baby's specialized care. Today, he is a healthy, active two-year-old.