Employee Groups Serve the Health System and the Community
Early in 2021, Premier Health built upon its long-standing commitment to diversity, inclusion, and equity when health system leaders signed a letter ensuring that they would create a spirit of belonging for all employees in the organization.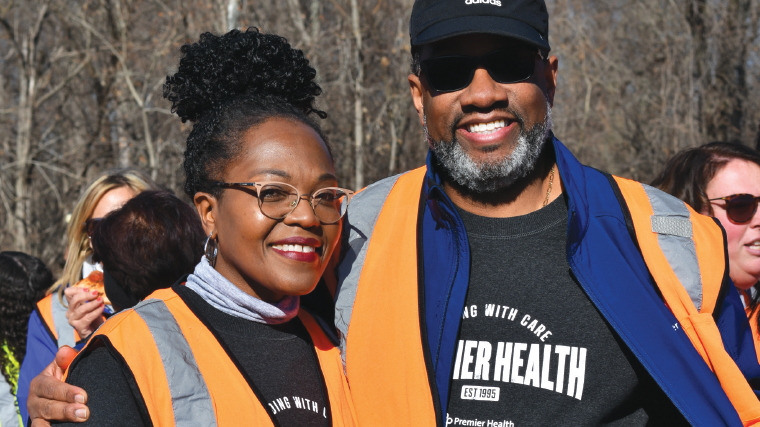 As an extension of this pledge, employee resource groups (ERGs) were formed that provide open forums where employees can collaborate to advance the organization's commitment to diversity and enhance a culture of inclusion.
"The groups create a sense of belonging and encouragement for members, and they create a safe space for employees to share, learn, emote, and be vulnerable," said Adrian Taylor, director of diversity for Premier Health. "They're also driven by the goal of having an impact on our community."
The ERGs come together for the greater good not only within the health system, but also out in the communities it serves. Participation in community events and multicultural engagement efforts have included several area cultural celebrations and community improvement initiatives, such as the PACO Hispanic Heritage Festival in Dayton; the Juneteenth celebration in Springfield; LGBTQ Pride Festivals in Dayton and Middletown; the Dayton Young Black Professionals Black Excellence Weekend (BEW) Career Fair; and the ILOVEWESTDAYTON community clean-up project.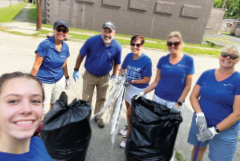 "The ERGs recently have elevated their engagement by partnering with senior executives to serve the community," Taylor said.
AVoBE, Amplified Voices of Black Employees, the African American ERG, together with Premier Health leaders, joined the Westwood Right Project Community Development Corporation, a non-profit organization that has been working to revitalize the area, to clean up the community and celebrate the life of Michelle Callahan, a member of the ERG who passed away earlier this year.
"AVoBE wants to establish a presence in the community, particularly in communities of color," said Danotta Hamilton, workforce development specialist at Premier Health and co-chair of the ERG. "We partnered with residents to help create neighborhoods that are safe and clean. Beautiful neighborhoods foster a sense of belonging and encourage everyone to do their part."
The ERGs participated in a number of other local outreach projects this year that included a Women's History Month clothing and feminine care products drive; the highly successful African American Wellness Walk; the Sister-2-Sister Women's Conference; the United Negro College Fund 5K Walk/Mayor's Luncheon; and the distribution of Thanksgiving meals to families in the community with the Dayton Foodbank.
"Engaging the community is a critical component of the ERGs," said Taylor. "We plan on doing more of the same in 2023."