Support for Healthier Communities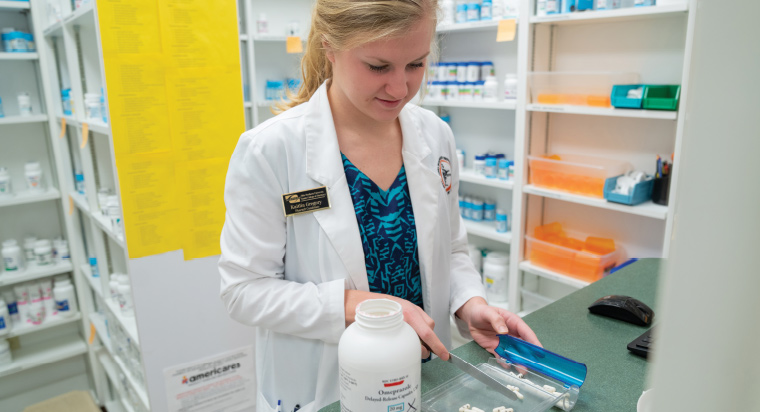 The lives of Miami County residents are better because of the relationship between Upper Valley Medical Center (UVMC) and Health Partners Free Clinic of Miami County, said Justin Coby, Health Partners' executive director.
Incorporated in 1998, Health Partners Free Clinic's mission is to provide access to free quality health care for uninsured and underserved residents of the county. The clinic began as a weekly walk-in, first at Dettmer Hospital and the county Health Department before the late Charles Oxley, MD, donated
a location in downtown Troy. Later, with support from the Paul G. Duke Foundation and many others, the clinic built and opened in 2007 its stand-alone health center on County Road 25A, between Troy and Piqua.
Today, it provides medical care to residents 50 hours per week. In 2018, the clinic saw 900 unique patients with 3,152 medical visits; 2,318 labs/diagnostic tests; 536 unique health insurance consultations; 213 social service consults; and 8,511 prescription medications. This care was valued at almost $2 million.
The clinic has 13 employees and an "army" of volunteers and students who help tremendously, Coby said.
Since 2012, Health Partners has been a recipient of the UVMC Community Benefit Fund. The fund was established as part of the hospital's mission to support local programs that help serve the health needs of the community.
"They have been a very gracious financial benefactor, as well as a source of medical and lay volunteers," Coby said. "We also have a strong working relationship with the hospital, which greatly benefits those patients and residents in need of services that they would otherwise not be able to afford."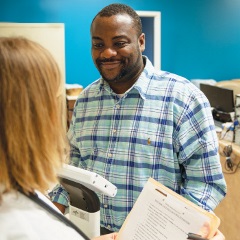 New to the relationship in the past year was a social worker shared between the clinic and UVMC. The social worker "decreases the likelihood of patients 'slipping through the cracks' when leaving the hospital on their way to seek services here at Health Partners," Coby said.
Since 2012, Health Partners Free Clinic has received more than $700,000 in support from the Community Benefit Fund. The organization would have suffered without the financial support, the majority of which helps pay the clinic's administration and fundraising costs. "Though substantially important, not many funders like to pay for this vital support in the nonprofit world. Without this fund and the willingness to support these costs, the clinic would struggle to keep our doors open," Coby said.
"We as a community are quite fortunate to have this fund which supports a handful of agencies besides the clinic. The adjacent counties face many of the same issues that we do without the luxury of support like that from the UVMC Community Benefits Fund. The lives of Miami County residents have been bettered because of it," Coby said.
"UVMC is very committed to our responsibility to address the community's health needs," said Tom Parker, UVMC president. "Supporting organizations that share our mission to build healthier communities is key to ensuring access to important health care services."