Stopping Cancer Before It Starts: Cancer Prevention Programs
In Premier Health's quest to build healthier communities, we are taking an innovative approach to cancer prevention and early detection modeled after an MD Anderson program.
We introduced myRisk® hereditary cancer testing in more than a dozen Premier Health primary care and gynecology practices in 2020. Developed by Myriad Genetic Laboratories, myRisk screens for 35 different genetic mutations.
With this tool, we can identify patients at increased risk for developing a hereditary cancer. Armed with this knowledge, their doctors can discuss with them whether to have increased or earlier screenings and potentially preventive interventions.
Genetic Testing And Counseling During an Annual Checkup
The genetic testing process being piloted in Premier Physician Network's family practices, internal medicine offices, and gynecology offices is simple and convenient:
During a routine physical, the patient answers a few screening questions about family and personal history of cancer. About 10 percent of people will answer yes to one of the questions.
If the patient answers yes to one of the questions, then they will watch a three-minute video while waiting for the physician to come into the exam room. Based on a person's responses to the questionnaire just completed, the physician advises on whether the individual should have genetic counseling as part of the appointment.
If the doctor recommends genetic counseling, the patient can have a telehealth session with a certified genetic counselor in the same visit. The counselor asks about family medical history and recommends whether to have genetic testing. There is no cost for the counseling.
If the counselor recommends testing and the patient agrees, blood will be drawn and sent to Myriad Genetic Laboratories for analysis.
When results come in, the patient has the option to have a follow-up conversation with the counselor, at no charge. The doctor and patient can formulate a plan based on test results.
"Genetics research is constantly advancing," says Emily Townsend, MSN, RN, OCN, oncology program manager. "In the past, a woman with a high risk for breast cancer may only have been tested for BRCA1 and BRCA2 genes. Today we are using a 35-gene panel to help identify and manage the risk of these women. At Premier Health, we are committed to preventing cancer or catching it at an early stage to improve our patients' outcomes."
Making a Plan For High-Risk Patients
Only a small percentage of people will have one of the mutations identified by a myRisk screening. For that group, however, the information can be lifesaving.
For example, a man identified with a gene for prostate cancer might lower his risk of getting cancer by making lifestyle changes in nutrition, weight, and physical activity. Some women with a family history of breast cancer and an identified breast cancer gene may choose to have their breasts removed as a preventive measure against cancer.
In general, someone who is identified as high risk will make a plan with his or her physician, including:
Making a schedule for important cancer screenings, such as mammograms or colonoscopies
Assessing lifestyle issues such as nutrition, alcohol use, smoking, weight management, preventive medicines, and vaccines
Family practitioner Joseph Allen, MD, FAAFP, is a primary care physician who is piloting the program in his office. He has helped create protocols for the genetic testing program and is making connections with obstetricians/gynecologists, pulmonologists, and gastroenterologists so patients will have smooth transitions if they need to follow up with specialists.
Early Detection Of Cancer
Not all cancers can be prevented. Catching cancer in its early stages is one of the best ways to treat it effectively and achieve a good result. Premier Health offers several screening options for early detection:
Colon cancer screenings
Pap test and HPV test
Skin cancer screenings
Prostate cancer screenings
Endometrial cancer screenings: yearly transvaginal ultrasounds and endometrial biopsies for women at increased risk
Ovarian cancer screenings for women at high risk of developing ovarian cancer
Liver cancer screenings for people at high risk of having liver cancer
The Breast and Cervical Cancer Early Detection Project, funded by the Ohio Department of Health and administered locally by Premier Community Health, offers free mammograms, Pap tests, and other services to uninsured women in Southwest Ohio.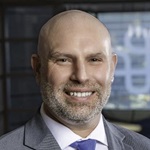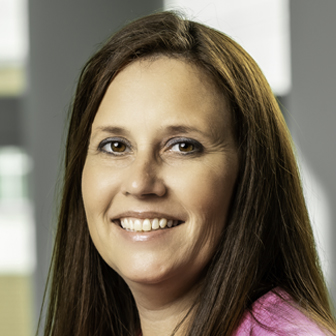 Emily Townsend, MSN, RN, OCN