Dena's Story
Dena Austin moved to Middletown from Las Vegas in September 2017, in the hope of starting a new life with her high school sweetheart.
During the previous six years, Dena lost her husband, Brent, and their 14-year-old son, Bo. After those tragic losses, she experienced what she calls a miracle – falling in love again with the high school boyfriend she hadn't seen in 25 years.
"I was looking forward to starting a new chapter," she says.
But a mere two months after her move, Dena noticed a suspicious flattening of her right breast during a self-examination in the mirror. She was diagnosed with Stage 2 breast cancer at the Women's Center at Atrium Medical Center.
Only one question consumed her: How could she break the news to her daughter, Taylor?
"I can't tell this wonderful girl, who has lost her father and her brother, yet has always persevered, that her mother has cancer," Dena told herself.
Dena's son Bo had been born four months' premature in 1997, and he never advanced beyond the developmental age of 1. "He was the joy of our lives," Dena says. "He taught us unconditional love and determination."
Bo died in 2011 at the age of 14, living far longer than doctors anticipated. Eighteen months later, Brent, a corrections officer with the Las Vegas police department, died from a heart attack.
Dena turned to Phyllis Rudokas, her oncology nurse navigator at Atrium Medical Center, for advice about how to tell her daughter.
"It is important to be honest with her and to tell her how you are feeling," Phyllis suggested. "She is a smart girl. Focus on the facts. Tell her, 'They are treating me to cure.'"
Recalls Dena, "Phyllis listened to me, and she had the exact right words to tell my daughter."
It's one of the many times Dena leaned on her oncology nurse navigator, a specially trained nurse who guides patients through all stages of cancer care. Oncology nurse navigators are experts in the best practices in cancer care who follow a multidisciplinary approach to fighting cancer. They also educate patients and family members on disease processes and treatments.
Phyllis meets patients before diagnosis, typically at the time of the biopsy. "Stress is already so high for these patients," she says. "I streamline the process so we can get them to a physician and develop a plan as soon as possible."
Phyllis schedules appointments with physicians, sometimes accompanying the patient if family members aren't available. "You need that second set of ears," she says. The oncology nurse navigator also provides patients with educational materials and connects them with community resources.
"I am my patients' advocate through all of their treatment," Phyllis says. "Patients need different things at different times. Dena already had been through a lot, so sometimes she would come by my office and just sit and talk. I have big shoulders."
Phyllis threw a lifeline to Dena during a time of crisis when she was far away from most of her family and friends. She had moved to Middletown to be closer to her boyfriend, Joe Stugmyer, as well as her daughter, who was attending Kentucky Christian University on a softball scholarship.
"Phyllis was fantastic," Dena says. "From the moment of diagnosis, she explained everything she could do for me. She explained that I would be very familiar with everyone on my cancer recovery team."
Phyllis promised her, "We are all fighting to cure you."
Dena's surgeon, Heather Adkins, MD, and medical oncologist, Radhika Rajsheker, MD, supported her decision to conserve her breasts. An initial four treatments of chemotherapy were followed by a lumpectomy in June 2018. After surgery, Dena endured 12 more rounds of chemotherapy and 36 rounds of radiation.
"I have never seen a more positive patient, in spite of everything Dena had gone through in losing her husband and son," Phyllis says.
The arduous treatments proved well worth it when post-treatment testing showed no evidence of disease.
Today Dena is working again, providing senior home care. "I love it; I am a caregiver at heart," she says. "I am feeding my soul and starting to feel better."
She also is looking forward to spending more time with Joe, who provided tremendous support throughout her treatment.
"God didn't put Joe and me back together after 25 years for this to be the end of our story," she says.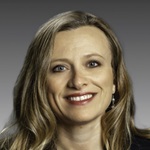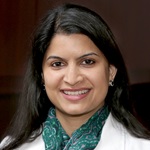 Contact Us
Our cancer team is here for you. Our cancer specialists have access to nationally recognized cancer care protocols and best practices, since Premier Health is a certified member of MD Anderson Cancer Network®, a program of MD Anderson Cancer Center. Our patients benefit from advanced local care backed by the world-renowned expertise of the nation's leading cancer center.
Call the Premier Health cancer hotline at (844) 316-HOPE(844) 316-4673 (4673), Monday through Friday, 8 a.m. to 5 p.m., to connect with a Premier Health cancer navigator.