The Fight Against COVID-19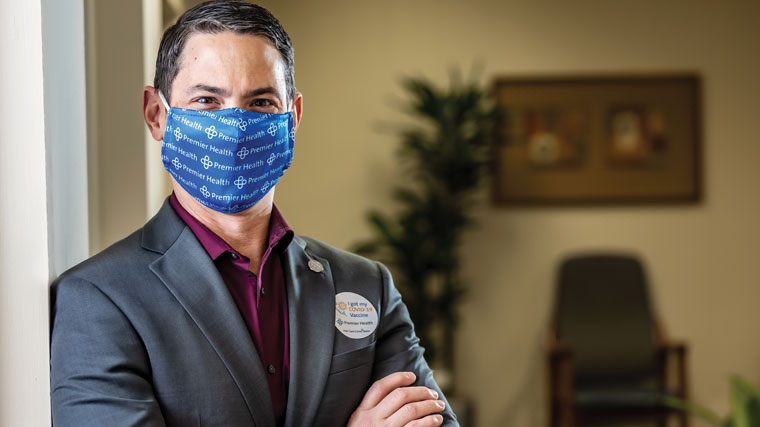 After nearly a year of the COVID-19 pandemic, the availability of a vaccine is the most exciting development in the fight so far, says Roberto Colón, MD, chief medical officer at Miami Valley Hospital and system vice president of quality and safety for Premier Health.
"The vaccine rollout has really been the most encouraging sign that we finally have something at our disposal that can make a big difference long-term as we manage COVID and hopefully get to the point of preventing disease," Dr. Colón says.
Safe Development Process
The vaccine was available sooner than in the past thanks to a different, but safe, strategy. "Instead of doing trials in a sequence, they started all the trials simultaneously … that allowed for a compressed timeline without sacrificing any of the steps needed to demonstrate safety. At no point were any corners cut," Dr. Colón says.
Health care professionals waited to comment on the efficacy, or the ability of the vaccine to produce the intended result, until enough data became available. "As we have seen from the data coming in, it appears to have tremendous efficacy; it's been shown to be up to 95% effective," Dr. Colón says.
Dr. Colón encourages everybody who has the ability and qualifies for the vaccine to get it. "This is the first time that we have been given an opportunity to do something to actually eliminate COVID from our daily lives. We should be very, very cautious at bypassing that opportunity."
Precautions And Treatment
Even after people receive the vaccine, it is very important to continue wearing masks and practicing social distancing, until it is shown that the vaccine can prevent transmission of the virus.
Data shows that antibody therapy treatment for COVID-19 patients who are at high risk of progressing to more severe disease can help to keep them out of the hospital, Dr. Colón says.

Kruti Jambula, MD, neonatologist at Miami Valley Hospital:
"It's a good first step. Medicine is based on science. I trust in the process. I have young kids and older parents. I take care of babies whose immunities are almost nonexistent. I'm getting the vaccine for myself, my family, my coworkers, my patients, and the community."


Mike Walling, BioMed Imaging at Upper Valley Medical Center:
Mike lost one relative to COVID-19 and nearly lost another. "I am very concerned about it. I am very relieved that I got the shot. I enthusiastically wanted to get it. Everybody has had to deal with the COVID issue in their own way, and everybody's been affected."
Back to the Spring 2021 issue of Feel Good magazine.
Sources: Roberto Colón, MD; Kruti Jambula, MD; Mike Walling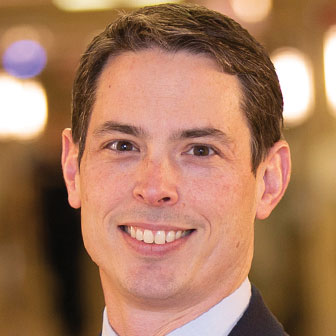 Roberto Colón, MD
System Chief Medical Officer and Vice President of Quality and Safety for Premier Health