EMS Center of Excellence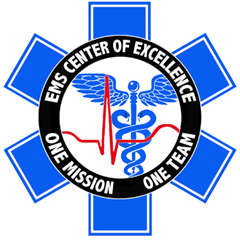 The Premier Health EMS Center of Excellence provides best practices across the system to pre-hospital providers in our region. The EMS Center of Excellence is built on five pillars. These pillars promote excellence in education and quality of patient care under the EMS medical direction within the Center of Excellence.
EMS Advisory Board
The EMS advisory board is a group of pre-hospital providers that span the region in emergency medicine who work cooperatively to identify and develop process improvement for EMS and our emergency rooms.
EMS Education and Training
Our nine EMS coordinators have more than a century of combined experience and vast knowledge across the spectrum of EMS that is shared through continuing education and various EMS specialty courses. Lectures and classes are built around available resources including our Level I and Level III Trauma Centers; CareFlight Air and Mobile critical-care transport services; a mobile education lab with adult, child, and infant high-fidelity patient simulators that we bring to you; Cardiology and stroke expertise; high risk maternity; under the auspices of one state accredited EMS course/continuing education (CE) site (Premier Health EMS Center of Excellence #332), and one EMS CE site (CareFlight Air & Mobile #103) certified by the State of Ohio.

EMS Quality of Care
The EMS Center of Excellence provides quality information on stroke, AMI, and trauma on an ongoing basis and as the need arises. If you have a quality question related to patient care, we are available to assist and trend results. We can also conduct confidential case reviews if requested.
EMS Medical Director Resource Center
If an EMS department is in need of an EMS medical director, the Center of Excellence can provide one.
EMS Outreach Coordinators
The EMS outreach coordinators are now located under one roof and have been able to combine resources that allow for Premier Health to strengthen the quality and ability to develop and build relationships with our partner EMS agencies. This also allows for a more coordinated effort for follow up to improve the service Premier Health provides.
EMS Center of Excellence Medical Director

Brandon Amburgey, DO, board-certified emergency medicine physician, graduated from University of Pikeville Kentucky College of Osteopathic Medicine and completed his residency at Grandview Medical Center. Dr. Amburgey is medical director for the CenterPoint Energy Dayton Air Show, as well as medical director for several EMS agencies, including medical director for Dayton Fire Department. He is very active with Premier Health's event medicine team.