Emery Steele, MD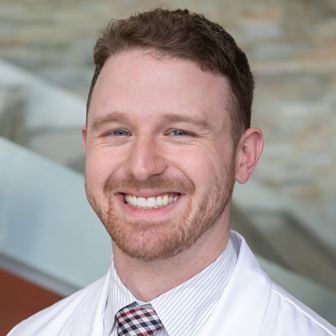 Emery Steele earned his Doctor of Medicine degree from Indiana University School of Medicine.
Dr. Steele is a neurology resident. Prior to joining the Clinical Neuroscience Institute, he served as a researcher at Indiana University School of Medicine. He authored the following publication: "Eosinophils Are Recruited in Response to Chitin Exposure and Enhance Th2-Mediated Immune Pathology in Aspergillus Fumigatus Infection" co-author, Infection and Immunity, Aug 2014, 82(8): 3199-3205.
He enjoys motorcycle riding, repair and maintenance; writing, performing, and recording piano music; competitive and recreational weightlifting; and is an eSports enthusiast.