Healthy Heroes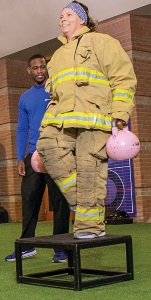 The Healthy Heroes program is a comprehensive wellness and fitness program designed to increase the effectiveness, efficiency and durability of first responders.
Healthy Heroes prepares the first responder for the physical readiness of the job and helps fight risk factors associated with sudden cardiac arrest. By providing weekly injury evaluation clinics to evaluate and treat musculoskeletal injuries common to the tactical athlete we strive to prevent minor injuries from becoming major disabilities.
Program Benefits: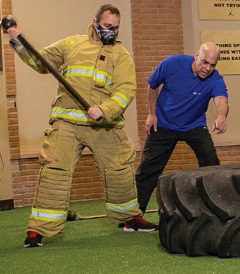 Prepare for physical readiness for duty
Fight risk factors of sudden cardiac arrest
Prevent worsening of minor injuries
Prepare candidates for CPAT test
Assistance in scheduling appointments for Premier Health services and physicians
Program Offerings:
Weekly Injury Clinic: Injury assessment and prevention by a Certified Athletic Trainer credentialed as a Certified Tactical Strength and Conditioning Facilitator
Fitness assessments
Individual post fitness assessment counseling
Concussion baseline testing through ImPact (registered) trademark)
Access to Premier Health physicians and services such as skin cancer screenings and Heart CT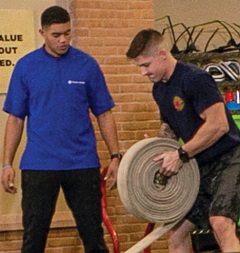 Education:
Designing a Personal Fitness Program
Making and Preparing Healthy Food Choices
Stress Management and Proper Sleep Hygiene
Healthy Heroes Stories
Teresa Leeper, AT
Premier Health Sports Medicine
Sports Medicine Connections Manager
trleeper@premierhealth.com
(937) 499-9805(937) 499-9805
Contact Us
Our sports medicine team is ready to help you get back in the game. Call the location nearest you to learn more about sports medicine services in your area.