Resources
To help you be better informed about COVID-19, Premier Health recommends these websites for reliable, timely information.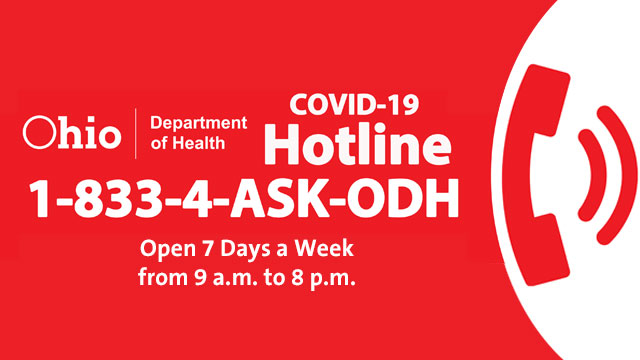 Questions about Coronavirus 2019 (COVID-19)?
If you have questions regarding COVID-19, please call the Ohio Department of Health (ODH) hotline at (833) 427-5634.
Centers for Disease Control and Prevention has a dedicated website for the coronavirus (COVID-19). This site provides regular updates about the disease, including how it is spread, prevention tactics, treatment, and answers to frequently asked questions.
The World Health Organization (WHO) website

includes a global perspective on COVID-19.

Local public health departments offer many resources for our region, including infographics and flyers on handwashing and prevention, guidance for schools, travel guidelines, and more.
In addition, Premier Health Now offers information and updates from Premier Health physicians and other trusted resources.