Awards and Recognition
Upper Valley Medical Center (UVMC) has received many awards and recognitions that demonstrate our commitment to excellence, to our patients, and to our employees.
Awards
U.S. News & World Report
Upper Valley Medical Center achieved a "high performing" designation from U.S. News & World Report in the following area in 2022:
Best Maternity Care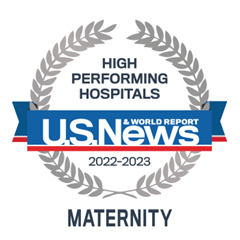 U.S. News & World Report named Upper Valley Medical Center to its annual list of hospitals for best maternity care. The list is intended to help expectant families make informed choices about where to seek high quality care for uncomplicated pregnancies. To be recognized among the Best Hospitals for Maternity, hospitals must excel on multiple quality metrics that matter to expectant families. High-performing hospitals had fewer early deliveries, fewer C-sections, and fewer newborn complications than other hospitals, as well as higher rates of breast milk feeding. Only one-third of the hospitals evaluated by U.S. News for maternity care earned a high performing rating.
Upper Valley Medical Center Receives 2022 Get With The Guidelines - Stroke Gold Plus Quality Achievement Award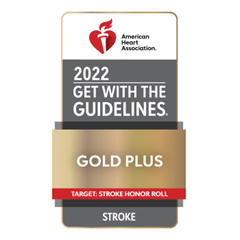 Upper Valley Medical Center has received the American Heart Association and American Stroke Association's 2022 Get With The Guidelines®-Stroke Gold Plus Quality Achievement Award. The award recognizes the hospitals' commitment to ensuring stroke patients receive the most appropriate treatment according to nationally recognized, research-based guidelines based on the latest scientific evidence from the American Heart Association (AHA). Additionally, Upper Valley Medical Center also received the 2022 Target: Stroke Honor Roll, receiving this recognition for meeting quality measures developed to reduce the time between the patient's arrival at the hospital and treatment with the clot-buster tissue plasminogen activator, or tPA.
Healthgrades
Healthgrades Patient Safety Excellence Award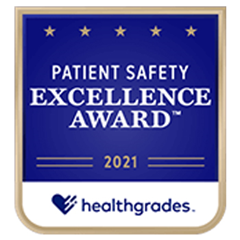 UVMC has earned Healthgrades Patient Safety Excellence Award™ for five years in a row (2017-2021). This places UVMC in the top ten percent nationally for patient safety (2017-2021) and in the top five percent nationally (2017-2018). Healthgrades is an independent national provider of health care quality information which develops and markets quality and safety ratings of health care providers.
Healthgrades Five Star Rankings
Upper Valley Medical Center has received five-star rankings from Healthgrades in the areas of:
Colorectal Surgeries (2021-2022)
Treatment of Pneumonia (2018)
Treatment of Sepsis (2016-2018)
Treatment of Stroke (2021)
Treatment of Heart Attack (2019)
Esophageal/Stomach Surgeries for three years in a row (2019-2021)
Treatment of GI Bleed for three years in a row (2020-2022)
Wound Care and Hyperbaric Services National Awards
The Wound Care Center and Hyperbaric Services at Upper Valley Medical Center was recognized with a national award for clinical excellence in 2017-2019. The Center of Distinction Award was presented by Healogics, the nation's leading and largest wound care management company. The Center was also honored with the Healogics President's Circle Award. The awards recognize outstanding clinical outcomes for 12 consecutive months, including patient satisfaction higher than 92 percent, and a wound healing rate of at least 91 percent in less than 31 median days.
Miami County Reader's Choice – Best Medical Facility
The readers of the Miami Valley Today in Miami County select their choices for top organizations in a variety of categories. From 2012-2019, Upper Valley Medical Center has been voted Best Medical Facility by the Miami County community.
YWCA of Piqua Women of Excellence
2017 – The Women of Excellence program, established by the YWCA in 1997, recognizes women and young women who reside in, are employed, or active in Miami County and have distinguished themselves in their careers and/or in civic and community activities. Ruth Jenkins, past president / member of the executive committee of the UVMC Foundation Board, was honored with this award in 2017. Others from UVMC who have receive the distinction include Jean Heath, nursing director, in 2006; Becky Rice, president and CEO, in 2016; and Nancy Bowman, communications specialist, in 2016.
VHA Leadership for Clinical Excellence in Cardiac Care
Upper Valley Medical Center (UVMC) received a Leadership Award for Clinical Excellence from VHA Inc. This national health care alliance honors hospitals for meeting or exceeding national performance standards for clinical care in specific areas. UVMC won the award for its efforts in treatment for heart attack patients and treatment for congestive heart failure.
UVMC Long Term Care Center Recognized
UVMC's SpringMeade Health Center has been recognized as a recipient of the Bronze Commitment to Quality award for its dedication to improving the lives of residents through improved quality care. The award is one of three distinctions possible through the National Quality Award program, presented by the American Health Care Association and National Center for Assisted Living (AHCA/NCAL). The program honors facilities across the nation that have demonstrated their commitment to improving quality care for seniors and individuals with disabilities.
Accreditations and Designations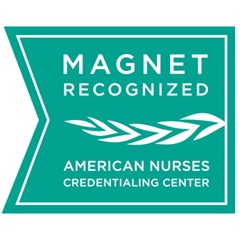 First System-Wide Magnet® Recognition
January 2019 – All Premier Health hospitals have earned Magnet® Recognition from the American Nurses Credentialing Center (ANCC), a subsidiary of the American Nurses Association. Nationally recognized as the highest standard for excellence in patient care, only 8 percent of U.S. hospitals hold the esteemed four-year designation – and only 20 U.S. health care systems have achieved the honor as a system. Premier Health hospitals are the only Dayton-area adult hospitals recognized as Magnet® hospitals.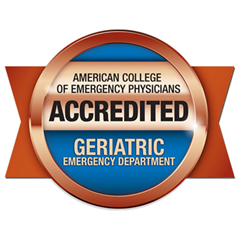 Premier Health First in Ohio, Second in Nation to Achieve System-Wide Geriatric Emergency Department Accreditation
June 2020 – Premier Health is the first health system in Ohio and second in the nation to achieve system-wide Geriatric Emergency Department Accreditation (GEDA). This distinction from the American College of Emergency Physicians (ACEP) recognizes emergency departments that provide excellent care for older adults. The bronze standard Level 3 Geriatric Emergency Department Accreditation applies to Atrium Medical Center in Middletown (which was accredited in October 2019), Miami Valley Hospital in Dayton, Miami Valley Hospital Austin Boulevard Emergency Center in Miamisburg, Miami Valley Hospital Jamestown Emergency Center in Jamestown, Miami Valley Hospital North in Englewood, Miami Valley Hospital South in Centerville, and Upper Valley Medical Center in Troy.
Blue Distinction Center for Maternity Care
April 2018 – Anthem Blue Cross and Blue Shield in Ohio has, for the second time, recognized all Premier Health maternity centers with a Blue Distinction® Center+ for Maternity Care designation as part of the Blue Distinction Specialty Care program.
The maternity centers include Atrium Medical Center, Miami Valley Hospital with an additional site at Miami Valley Hospital South, and Upper Valley Medical Center.
Blue Distinction Centers are nationally designated hospitals that demonstrate expertise in delivering improved patient safety and better health outcomes based on objective measures that were developed with input from the medical community. To receive a Blue Distinction Centers+ for Maternity Care designation, a hospital must also demonstrate cost-efficiency.
UVMC Cancer Care Center Awarded Accreditation With Commendation
Upper Valley Medical Center's Cancer Care program has received Accreditation with Commendation from The Commission on Cancer (CoC) of the American College of Surgeons. The accreditation, good for three years, was awarded following an extensive onsite evaluation which includes eight areas of programming activity and evaluation on 36 standards. CoC accreditation ensures a patient they will have access to: comprehensive care; a multi-specialty team approach to coordinate treatment options; information about ongoing clinical trials and new treatment options; access to cancer-related information, education and support; a cancer registry collecting data on type and stages of cancers and treatment results and lifelong patient follow up; ongoing monitoring of care; and quality care close to home. Learn more about the Commission on Cancer.
Primary Stroke Center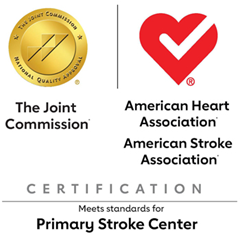 Upper Valley Medical Center has earned Primary Stroke Center status from The Joint Commission. The Gold Seal of Approval® Advanced Certification for Primary Stroke Center was awarded to UVMC based on continuous compliance with stringent performance standards. The Gold Seal is a symbol of quality that reflects a commitment to providing safe and quality patient care.
Primary Stroke Center Certification recognizes health care organizations that provide clinical programs across the continuum of care for stroke. The certification evaluates how organizations use clinical outcomes and performance measures to identify opportunities to improve care, as well as to educate and prepare patients and their caregivers for discharge.
Premier Health hospitals are recognized by The Joint Commission and the American Heart Association/American Stroke Association for excellence in patient stroke care and outcomes.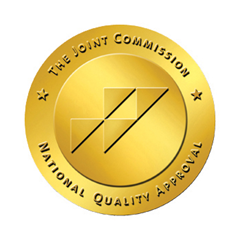 Joint Commission Top Performer
Upper Valley Medical Center was recognized as a Top Performer on Key Quality Measures by The Joint Commission. The recognition is based on exemplary performance in using evidence-based clinical processes that are shown to improve care for certain conditions. UVMC was recognized for quality measures in the areas of heart attack, heart failure, pneumonia and surgical care. The Joint Commission is an accreditor of health care organizations across the county.
Internal Awards
The DAISY Award
Premier Health is pleased to recognize our nurses with the DAISY Award, a national program that honors the compassionate care and clinical expertise our nurses bring to patients every day. Learn more.
Everyday Heroes Award
Premier Health is pleased to celebrate the dedicated staff that provide outstanding support to nurses. These individuals are our Everyday Heroes. Learn more.