For Safe Summertime Fun, Have a Family Meeting First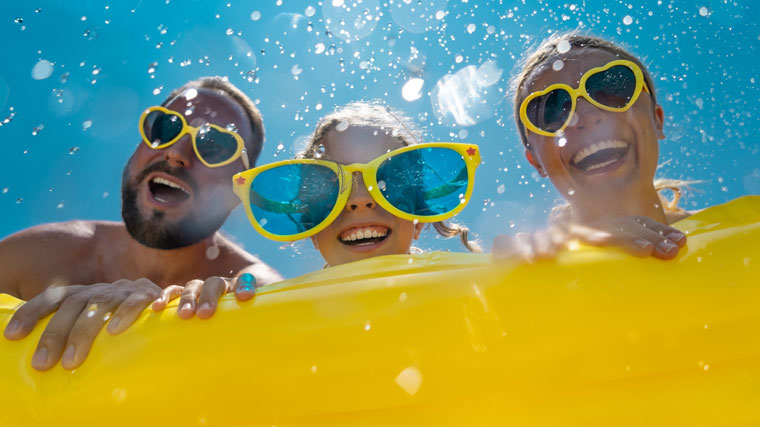 After being cooped up inside during the cold winter months, you and your kids are itching to get outside and enjoy summer's warm weather. But before everyone heads out the door, a family meeting is in order to discuss ways that each of you will stay safe.
The American Academy of Pediatrics recommends you carefully review these safety tips with your children:
Bicycle safety

Always wear your helmet.
Wear knee and elbow pads.
Only ride your bike with adult supervision in safe areas with little or no traffic.

Bug/outdoor animal safety

Don't play with or pick up bugs and animals that are not familiar to you.

Fireworks – and the lighters or matches used to ignite them – are for adult use only.
Sparklers can be fun, but should only be used with an adult's help and guidance.

Lawn mower safety

Lawn mowers are not toys. Using them should be limited to older kids (16 and older on riding mower; 12 and older with walk-behind mower).
Dirt, stone, and other objects can fly from the mower. Stay away from all mowers when they are in use.

Playground safety

Shoes must stay on at all times.
Don't leave the playground area. Stay within sight of the adult supervising you.
Be careful around slides, swings and other equipment that have been in the sun. Ask an adult to check to make sure they're not too hot.

Don't play in or near the pool without an adult.
No running near the pool.
If your child can stand in the pool, let them know how far/deep they are allowed to go safely.

Trampoline safety

Don't jump on a trampoline with other kids.
Only use a trampoline that has mesh safety walls.
Only use a trampoline with adult supervision.
Following these safety tips will help to ensure that summertime is both safe and fun for your entire family.
Souces: American Academy of Pediatrics