Running Medicine And Performance Program
If you are a serious runner, our Premier Health Running Medicine And Performance Program can help you optimize your performance. We provide specialized care for diagnosis and treatment of sports-related injuries and use advanced techniques to help get you back to your sport. We also offer proactive services like gait analysis and strength training to keep you healthy.
All runners are welcome, including youth athletes age 9 and up, adult elite competitive athletes, and amateur weekend warriors. No matter what distance you are training for or what "PR" you are chasing, Premier Health has an expert team – many with personal experience participating in running and endurance sports – to help you succeed.
For appointments, contact us at (937) 312-1661. You also may contact one of our sports medicine or physical therapy locations near you.
Assessing Your Physical Status
Understanding your physical status is a first step to helping you stay healthy or overcome injury.
Injury evaluation. A physical exam by a physician or physical therapist, along with imaging studies, as needed, will help us identify the extent of your injury. In addition, you may receive a video gait analysis or specific functional tests focused on running. Once you have a diagnosis, your providers will create a treatment plan with you to address potential contributing factors, and offer options to heal your current injury, strengthen weakened areas, and prevent future injuries.
Biomechanical gait analysis. Athletic trainers will perform both a visual and video gait analysis to analyze positioning of your feet, knees, hips, and spine as you move. The goal is to correct any improper mechanics and relearn a proper gait to avoid injury and achieve maximum performance.
Healing Therapies
To help you prevent or heal sports-related injuries, we offer traditional and advanced therapies and strength training for runners, as well as cyclists and swimmers.
Orthobiologics. Substances found naturally in the body offer a healing alternative when anti-inflammatory medication and physical therapy haven't been effective. These substances can help accelerate healing of broken bones, injured muscles, tendons, and ligaments. We offer:
Platelet rich plasma (PRP) therapy, in which a doctor carefully injects a concentration of your own platelets into an acute or chronic injury to your muscle, tendon, cartilage, or joint. This triggers your body's own natural reparative processes to speed up healing after injury or improve some chronic conditions.
Cartilage preservation, using a gel injection of hyaluronic acid to help reduce inflammation and restore smooth motion in your joint.
Prolotherapy. This alternative therapy provides pain relief for injured bones, muscles, tendons, ligaments, and soft tissues. Your physician injects an irritant such as sugar into the weakened point where your tendon or ligament attaches to bone. The foreign substance activates your natural healing abilities. Several studies have shown this treatment to be beneficial in select patients, including those with muscle strains, plantar fasciitis, lateral epicondylitis, IT band syndrome, and other tendon conditions. Prolotherapy is particularly helpful in patients who are not candidates for PRP.
Running-focused physical therapy. This customized physical therapy concentrates on running biomechanics to find the root cause of your injury, prevent recurrence, and promote long-term health. In contrast to traditional physical therapy, this includes a detailed video gait analysis of your running, going beyond the typical standard of care for a physical therapy patient. Treatment may include some forms of traditional physical therapy (e.g. strengthening, stretching, joint mobilization, dry needling, and manual therapy), but will also include running-related drills and movements. Additionally, your physical therapist will be able to communicate with your athletic trainers, physicians, and coaches about how to modify training.
Dry needling. Our physical therapists use fine needles similar to acupuncture needles to increase blood flow to tight muscles to relieve pain and restore movement.
AlterG® Anti-Gravity Treadmill, reduces the effects of gravity on your body as you exercise. It allows you to train without pain and reduces stress on your joints and muscles. It's ideal for injured athletes who want to maintain cardiovascular fitness and reduce risk of re-injury. The treadmill is used as part of our Sports Performance Programs.
Strength Training
Our strength training program, offered through our Sports Performance Program, was developed by our physicians, physical therapists, and doctors who are runners. A certified athletic trainer/strength coach works with you to safely increase your strength and power output through one of three programs:
Better Than Before Program. During 30-minute sessions, you will focus mainly on injury prevention/injury rehabilitation specific to the endurance athlete. This program could be a bridge from physical therapy to give you continued and more advanced exercise to aid in your recovery and progression back into running. ($200 for 14 30-minute sessions)
Introduction To Strength Training. This general eight-week strength block introduces endurance athletes to strength and conditioning. Sixty-minute sessions focus on form, basic strength development, introduction to plyometrics to increase your power output, and injury prevention. ($300 for 16 60-minute sessions)
Competition Training Program. To help you prepare for an upcoming race or endurance competition, this seven-to-eight-week individualized program includes periodization, a peak week, and a de-load week. You'll work on strength, plyometrics, mobility, stability, and core exercises tailored to your needs. If you have a running coach, we can coordinate workouts. ($400 for 16 customized 60-minute sessions)
Our Team
We offer you the expertise of our team of physicians, physical therapists, athletic trainers, and sports performance providers who have specific interest and training in working with runners and endurance athletes. Many of them pursue running themselves, giving them firsthand understanding of the challenges you are facing.
Core providers include: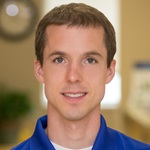 Paul A. Krebs, MD
Accepting New Patients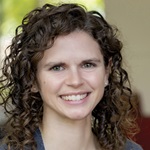 Katie Krebs, MD
Accepting New Patients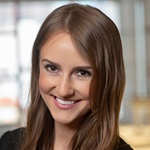 Aloiya R. Kremer, MD
Accepting New Patients
Contact Us
Our sports medicine team is ready to help you get back in the game. Call the location nearest you to learn more about sports medicine services in your area.